Work with Your Dedicated Account Specialist
We're here to help
When you work with us, you'll have a dedicated account specialist who knows your business or organization and your vehicle needs. They're here to help you understand how Commercial Link features work and they can set you up to manage your fleet more efficiently. They'll also be able to make vehicle and feature recommendations to meet your needs and budget.

Get started on a customizing program that fits your needs today!
Take a look at some of the Commercial Link features that can be enabled by your Account Specialist: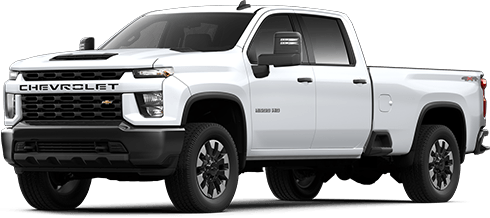 Vehicle Maintenance Tracking
Maintain on the go
You can reduce your vehicle downtime using the vehicle maintenance tracker. This tool keeps track of your vehicle's tire pressure and operating condition and even prompts you to schedule routine maintenance. It's the ultimate tool to manage your costs and avoid breakdowns.
Vehicle Speed Tracking
Gather insights for your team
You can monitor your driver's performance including average and top vehicle speeds. This feature also allows you to set notifications for real-time speed alerts.
Fuel Consumption Tracking
Manage your fuel usage
Use Commercial Link to view your business vehicles' current fuel levels and estimate future fuel usage.
Geo-Positioning Location Tracking
Monitor your vehicle's location
You can view your vehicle's current location with real-time GPS location tracking. This allows you to monitor which vehicles are at which job site and help you plan future routes. Commercial Link also offers a feature that will alert you if your business vehicles travel outside of their approved routes.
Real Time Status Reporting
Make it easy to manage your resources
With Commercial Link, you can download fleet vehicle reports with the click of a button. These reports break down vehicle data such as fuel usage and mileage which will help you plan your expenses and timesheets going forwards. It's an easy way to manage your expenses when it comes to your fleet of vehicles.